My Holocaust Denial Debate in 2006
The following was posted in late 2006 on my now-defunkt Sites of Memory Blog in the context of an e-mail discussion with one of my online students. He had entered the online classroom - the subject was German military history - by introducing himself as someone who had come to set the record straight on the Holocaust. It soon became evident that he wanted to do his major writing project for the semester on something he was already knowledgeable about and quite convinced of - the notion that the mass extermination of European Jewry at the hands of Nazi Germany and its supporters had never really happened and, to the extent it had happened, it was provoked by the Jews themselves and its extent vastly exaggerated after the war. I had a real-life Holocaust "denier" in my classroom.
In a traditional classroom situation, I'd have to shut down the conversation before it consumed all our class time and meet the student later in my office for conversation or debate if he or she desired. Online, I opened up a forum in the classroom where students could talk about anything and had the conversation there and - mostly - by e-mail.
Now - in 2019 - I have changed only a few spelling errors and tweaked a few sentences for clarity in the current context, deleted two paragraphs about the Holocaust conference in Teheran which was being reported on at the time and added a final paragraph to part one. Instead of posting the exact original dates of the postings, I have labeled them in parts.
Part 1
I continue to fight a small-scale e-mail battle against an ardent Holocaust denier. We have been exchanging e-mails for several months now. I would summarize what I have learned so far about revisionism (as they call their approach) and revisionists (as they call themselves, trying to attach themselves to a serious historiographical concept) as follows:
Much like creationists, deniers will not debate or seriously address epistemology. Abstract questions about what constitutes reliable evidence and why are of little or no interest to them. This is a major reason why I would strongly advise against a public debate on the issue. Epistemic clarity is impossible to achieve in a rancorous or time-limited environment where audience applause will be the measure of success. If you are debating a revisionist, don't get bogged down in details neither of you can check on stage or from your home office (whether ground-radar studies at Treblinka are accurate, for example). Insist instead that you talk about why one source (a webpage, book, etc.) is more believable than another. Dig to the ideological roots of the issue. I did this with webpages based on the so-called Leuchter Report and webpages like Nizkor which debunk it point for point. Talk about why each of you believes one page and not the other instead of squabbling about the details.
Months ago, for example, faced with the claim that Nazi anti-Jewish measures were a reaction to a Jewish "declaration of war" against Germany in April of 1933, I checked his sources. I found that all the revisionist jabber about a Jewish declaration of war was based on a single headline from the London Daily Express in 1933. That newspaper referred to some American and British Jewish organizations' calls for a boycott against the Nazi regime as a "Jewish declaration of war." Revisionists will not talk about why they consider a newspaper's labeling of a call to boycott to be evidence of a "war" against Germany, but do not consider seriously the much more solid evidence of mass murder.
Revisionists will ignore it, but you can assure yourself and any onlookers of your position with "internal criticism" of revisionist "evidence." Internal criticism is often enough to tear large holes in revisionist claims. The various webpages they base their arguments on are self contradictory or mutually contradictory and poorly documented. Tracing the citations or simply closely examining what they are really saying is often enough to dispell the initially interesting impression some of their arguments might make. For example, there are many webpages which list lots of different alleged number of Jews who died at Auschwitz. They contrast astronomically high numbers published right after the war or in popular literature with lower numbers based on other sources published later. The implication is that the numbers are random, unreliable, fantastic, unbelievable, etc. For one thing, if you focus only on scholarly sources, the number has been much more stable for decades. More importantly, revisionists also claim that the Holocaust is an invention of the 1960s. Well, if it was invented in the 1960s, then why were the numbers in the 1940s so high? The denier cannot have it both ways.
They routinely ignore evidence that does not fit into their model. After numerous claims of there being "no evidence," they will change topics when that evidence materializes. After my opponent asked repeatedly for real evidence, I offered the Stahlecker report of January, 1942, a document discussed in detail in Ezergailis, A.: The Holocaust in Latvia. 1941-1944. The document mentions systematic mass murder, explains the methods used, diffculties encountered, the fact that the orders came from higher up, and very exact figures for the number of Jews killed in a specific geographic region for a specific period of time. It is a wartime, Nazi document used for internal Nazi-regime correspondence (not public propaganda, not a post-war trial account, etc.). This did not merit comment.
They will abuse terminology to gain leverage where the facts don't fit. For example, revisionists claim that Eisenhower never mentions the Holocaust. Confronted with evidence from Eisenhower's memoir Crusade in Europe that he does in fact mention the camps and mass mistreatment and murder of Jews, and confronted with photographs of Eisenhower among the bodies of the victims and talking to survivors and eye-witnesses, and with documentary evidence that he was very concerned with the plight of the Jews and was even himself conscious of the danger of future deniers, deniers will still insist that he does not really mention extermination or "the Holocaust." Deniers will not address the fact that the term Holocaust was not used to refer to what we now call "the Holocaust" until the late 1950s, after Eisenhower's memoir of the war appeared - unless they are arguing that the whole Holocaust event was invented in the 1960s! Again, insist that they can't have it both ways.
Revisionists continually harp on the legal restrictions on free discussion in Europe and some other countries, including the jailing of some of their heroes like David Irving. While we mainstreamers can explain these legal limitations on free speech, we cannot really defend them. We can insist, however, that all claims and publications are still legal in the United States and nothing prevents revisionists from learning German and the other relevant languages, going to Europe for research, and publishing their results after returning to the United States. All the relevant archives, with the possible exception of some Russian archives, are open for any interested scholar.
Essentially, I have the impression that "revisionism" is, like UFO-belief and creationism and other bogus claims, not falsifiable and remains therefor in essence unscientific. There is not even in principle any evidence that would be enough to finally change their minds. Since it is a faith, not a revisable scientific conclusion based on evidence, evidence is not the issue.
A strategy I have only mentioned but not pursued intensively would be to turn the tables and simply deny some other historical event, like the Soviet GULag or the American Civil War and to use all the Holocaust revisionist arguments to prove the point. Claim the photographs are faked or only show isolated incidents, claim that eye-witnesses were unduly influenced or were simply shilling for attention, show how the key documents are post-facto forgeries, take aerial photographs of the sites to show that they did not in fact exist, etc. Early last year, there was an effort by some to have a version of creation based on the Flying Spaghetti Monster cosmology given "equal time" in public schools in Kansas. The intent of the obvious parody was to point out the unscientific nature of creationist arguments when applied in another context. The same thing would work with Holocaust revisionism, I think. Fence-sitters would see the light.
I have not brought it up specifically in his discussion yet, but I think there might be a place for "Occam's Razor" in this context. Deniers have to come up with all kinds of ad hoc explanations for the mountains of documentation, while mainstream historians have one, simple explanation for the data. In any case it is a good example of how historical discourse is indeed scientific discourse. It is not just an exchange of arbitrary claims or impressions about reality.
A friend of mine who used to spend time (as did I) arguing with religious believers, pointed out that believers go into the argument thinking they are faced with a position - in that case atheism or agnosticism - with some plausibility, but which is essentially ambiguous or not demonstrable. They quickly find themselves confronted with evidence and arguments they had never considered, because everyday popular accounts (and certainly clergy) do not mention them. They are surprised to be faced with a very solid, internally consistent, refined body of thought that cannot be dismissed by pointing out a few apparent anomalies here and there. It is the same thing with Holocaust revisionism. It feeds on the superficiality of popular discourse. The archives are full of the evidence; the libraries are full of detailed, meticulous accounts of the events based on that evidence. Demonstrating that is more difficult than simply making claims about it in a superficial public context. But upon closer examination the preponderance of evidence is quite clear and the burden of proof is clearly - as always, in any field - on revisionism.
[Added in 2019: Now, over ten years later, my remarks about discussions of religion seem somewhat anachronistic. I have not been involved in these debates for a long while now, but what little I do pick up seems to be an endless circle of the same points by both sides. I hardly think there are many people on either side who are surprised by any of the arguments any more and doubt there are many on either side who go into the debate assuming the other side has nothing interesting to say. If this is a problem, then perhaps more on the other side, the "atheist" or religion-critical side. I have come to have a greater appretiation of religious ideas as a storehouse of cultural knowledge that cannot be as easily dismissed as I once believed. I now wonder why I only had a faint inkling of this 10 or 20 years ago. Part of it was the failure of the believers - or at least those involved in such discussions - to argue along these lines and to encourage less stringent readings and claims. Part of it was undoubtedly my failure to "steel-man" the religious side of the argument, however, assuming, as I accused my opponents in the atheism and the Holocaust debates - of assuming all the substantive arguments were on my side alone.]
Part 2
I am not sure which course to recommend. I am glad I started my discussion with a Holocaust denier before I consulted overviews of the denial phenomenon like Lipstadt's essay (link below) or Shermer's book. It has been fun testing my mettle, so to speak. Others with less experience in history or historical debate might want to try it the other way around. Any non-specialist in the Holocaust, and that includes me, will want to consult resources which actually provide the evidence, of course.
Denying the Holocaust by Debora Lipstadt at the BBC homepage. It is a good overview of the techniques used by deniers and includes a very few good examples of the evidence for the Holocaust. She has also published a book by the same name, but I am unfamiliar with it.
The Holocaust History Project, a great resource with translations of key documents.
The Nizkor Project, another great site with point-for-point debunking of some denier claims, such as the so-called Leuchter Report. (As of 2019, this site appears to be defunkt. I have posted the link to the Wikipedia article, but can't find working links to the site itself.)
I would also recommend Robert A. Kahn's book Holocaust Denial and the Law for an analysis of the legal issues involved. It helps understand why revisionists can score points in a courtroom, where legal nuance is more important than scientific epistemology, despite having no scientific substance to their arguments.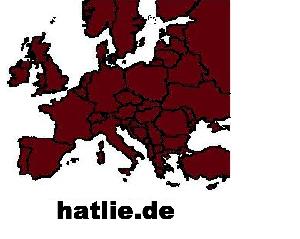 Contact / Impressum:
Dr. Mark R. Hatlie (ViSdM)
Im Feuerhägle 1
D-72072 Tübingen
Germany

+49-(0)151-20495350

info @ hatlie.de